I often come across maintenance issues in the kitchen that need repair or replacement.
When finding chipped, damaged or scratched sinks, my job is to make recommendations  to repair or replace the kitchen sinks.  Doing so, reduces the potential of price reductions, sometimes ranging between 5-7% of the sales price.
Kitchen sink trends state that stainless steel is out and non-traditional materials – copper, brass and integrated sinks are in.  Verify before purchasing a new sink what your market demands.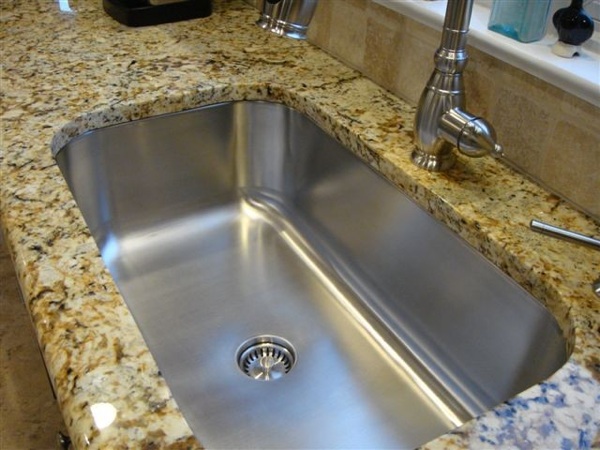 On the scene this year single basin sinks made it's way as a kitchen sink trend, as a more functional option to the standard two-basin sink.
Homebuilders and trend-setters opt for antique copper or brass for a rustic farmhouse look.
Tip: minor remodels at a fraction of the cost, use current sink if in good repair and change the faucets to brass.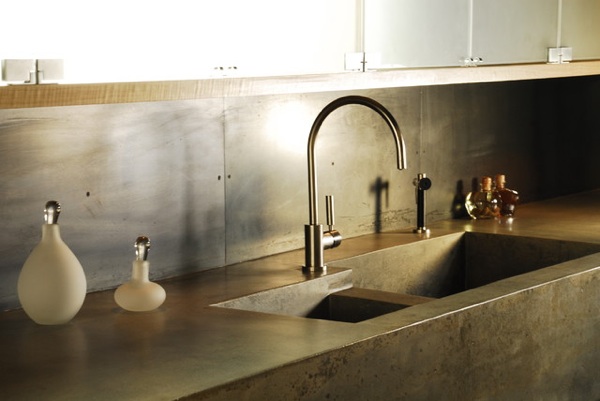 Integrated sinks add continuity by using the same materials found on your countertop. The smooth, unified look and flexibility of materials, may include quartz, marble, and everything in between. No dips or crevices between the sink and the counter, with less room for dirt build up around the sink.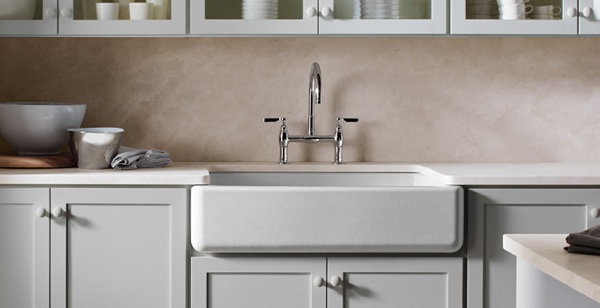 Quant farmhouse style calls for an apron front sink, the basin sit's lower than the counter and the front protrudes off the cabinetry. The classic, functional style in porcelain, stainless or copper, makes for easy cleanup, because you can get closer to the sink.
The Cost vs. Value Report suggests that updated remodeling to the kitchen will reap you a good return on investment, when it comes time to sell your house.