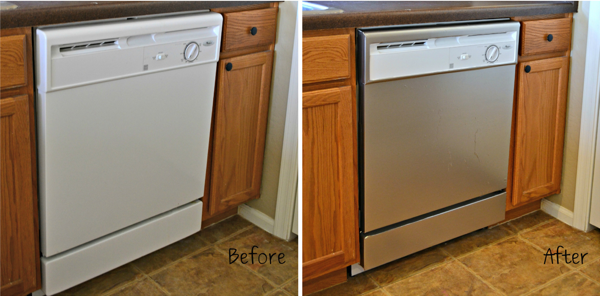 If you are going to upgrade your kitchen to appeal to the masses, then there is nothing like Stainless Steel appliances for your best return on investment.   Buyers love it!  But when it is not in the budget what's a home owner to do?  Why, get the stainless steel appliances look for less, of course.
The faux stainless steel has been featured on on Food Network, QVC, DIY Network, NBC and the Today Show.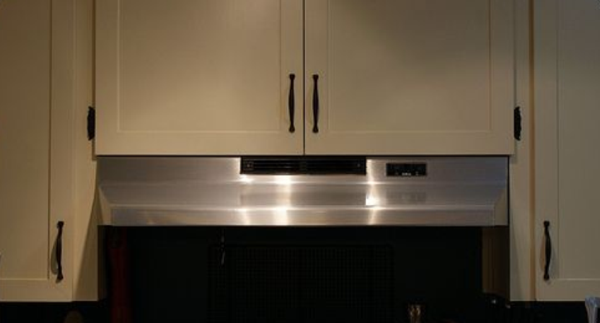 Stainless steel is king reigning for the last two decades of kitchen design and can add that all important WOW factor that helps to sell more homes.  This is one of those all important items that I have to add to my staging consultation, time and time again when consulting on a home going on the market for sale.
I love when I find kitchen updates alternatives to pricey items that may not be in the budget for some folks.  I think it is worth checking out if you want the look but can't fit purchasing real stainless steel in the budget.
If you want to compete with new model homes and homes that have updated their appliances in the same price range, then you will have to do the appliance updates, or help sell the competition.
According to HGTV. The Bankrate website points out that matching appliances are particularly likely to increase your home's appeal.  As well, stainless steel may be the ticket to a sleeker, modern look.
Any home buyer looking at kitchens and have a choice between white, black or bisque appliances, always go toward the stainless steel appliance choice.  Although this stainless steel look alike won't stand in for the real deal or increase the value of your home – it will give you the all important look that home buyers enjoy.
On the horizon at the KBIS/IBS in Las Vegas, January 2015 show will indicate some other shades of gray metal like Chrome Shadow, Metallic Carbon or Titanium finishes to compete with stainless.  I'll keep you updated as that news arises.  
If you think this is cool stuff, check back in tomorrow to see the faux granite look for less:-)