In January the 2015 Home Staging Survey was published by the National Association of Realtors.  One of the findings was that living rooms are one of the most important rooms to stage in vacant or owner occupied homes for sale.  Grey is the color trending this year 2016, so the furniture I selected for this vacant property was perfect for marketing.
Buyers are better able to visualize room size, furniture placement and imagine how a space could be used.  The three marketing photos below show a lifestyle image and captures the emotions of buyers.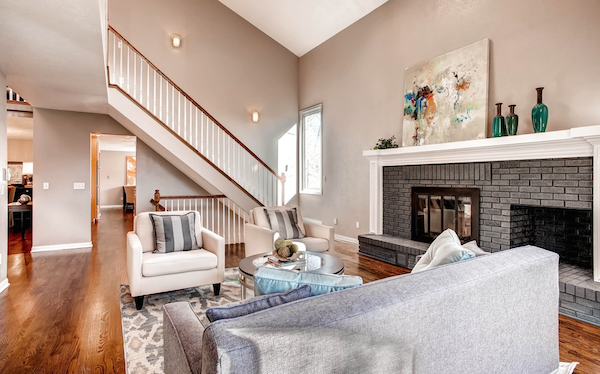 81% of Realtors representing home buyers say, "taking the extra step to stage a home can make a difference in how a buyer values it and the price a seller might get for it."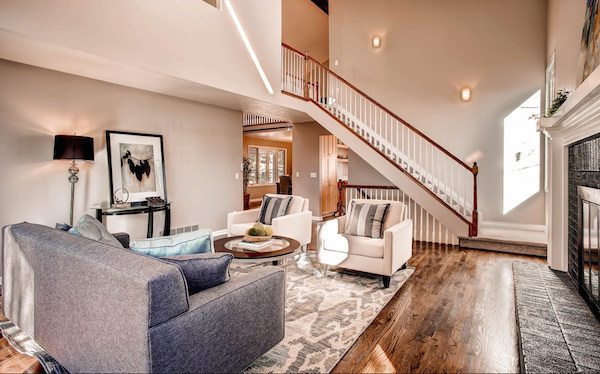 Hopefully, everyone knows that at a minimum, cleaning, de-cluttering and making repairs will help prospective buyers better visualize themselves in the home, and often increases the home's value for buyer and seller.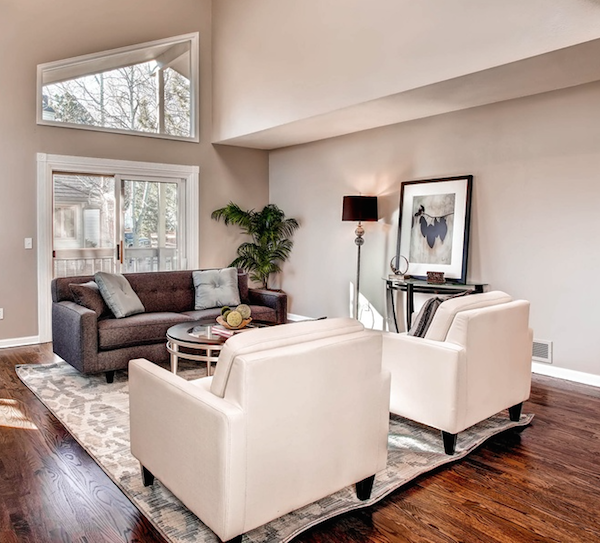 It is important to initially capture a buyers attention in the marketing photos, which in turn takes them off line to make an appointment to preview the home.  The use of staging is a marketing tool that savvy sellers and Realtors use to show the property in its best light.