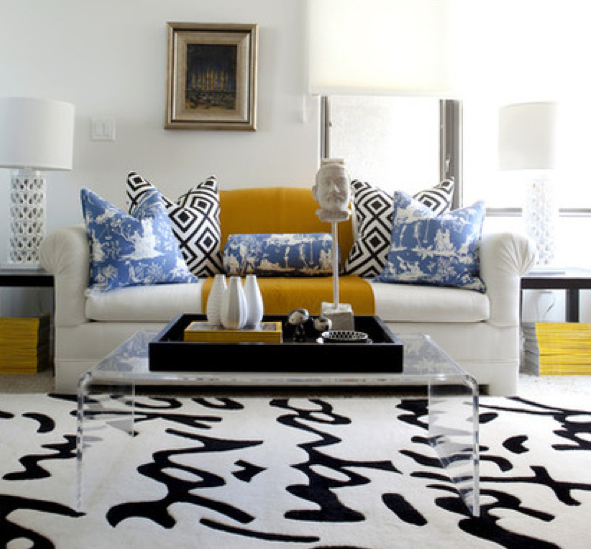 A sofa takes up a lot of real estate in the living or family room, making it one of the first things we see when entering a room. Sofas can get worn out over time, or we just plain get sick and tired of the same old look and need an update.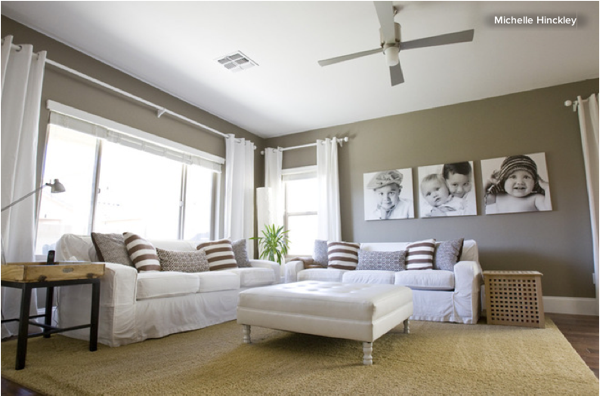 You can refresh the look of an entire room, with little to no money invested. Lucky for you, there are several ways to update the look of a sofa and they don't take a lot of time or money.
My favorite and least expensive remedy to updating the sofa is to use accent pillows.
Use solid colors only.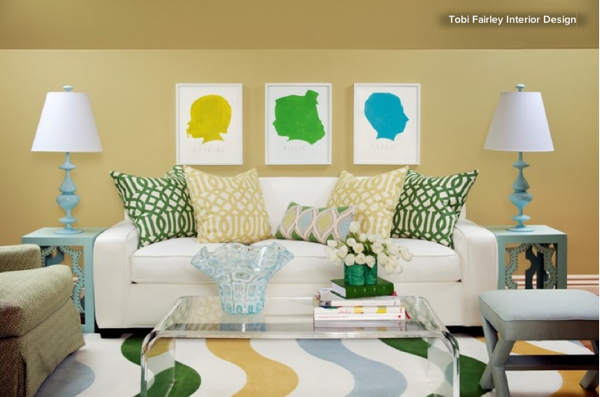 Using a solid color with a pattern is simple and provides big impact.On a cream or white sofa, using a strong pairing of opposite colors such as red and green, orange and blue, those colors that are opposite on the color wheel. all you need for a backdrop is cream or white.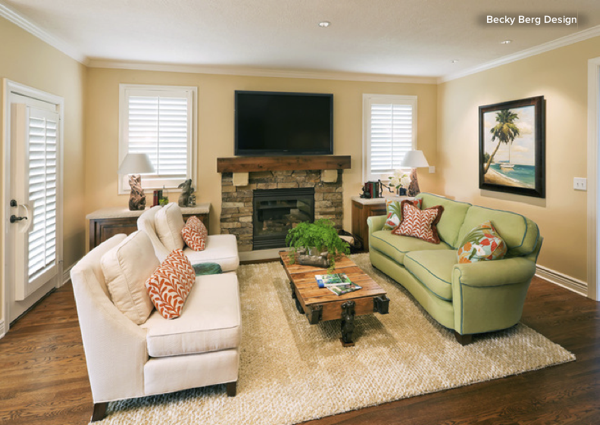 Use a bold pattern and a small subtle pattern that visually looks like a solid is a good look.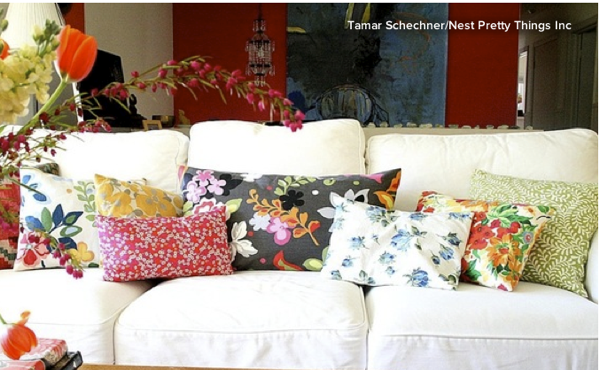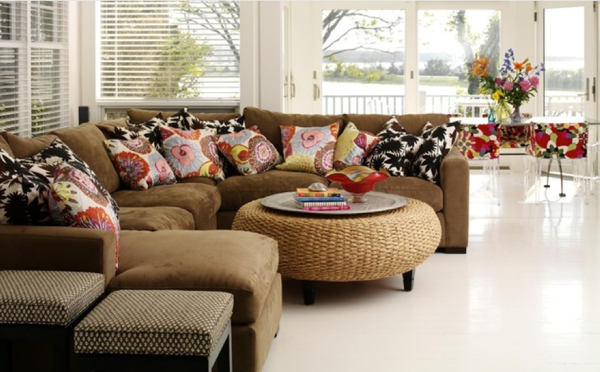 Floral patterns can be mixed and won't clash with one another.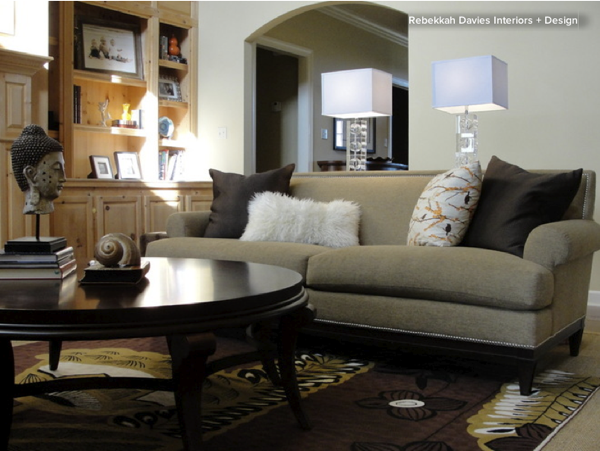 For the brave at heart you can mix up patterns by varying the size of the patterns and adding texture.
You can use a 2-2-1 ratio to keep a simple symetical look. Two square pillows of the same size on each end of the sofa, working inwards add two smaller pillows in a different pattern next to them and one jazzy rectangular pillow for the middle.
The photos that I have provided may not be old sofas, but the design concepts are the same.  You would be surprised to see how an old sofa can be transformed just by using accent pillows.