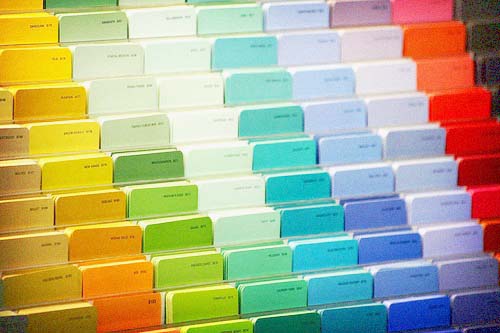 Often when doing a home staging consultation in an owner occupied house that will be for sale on the market (not new construction), I reccommend to clients that they paint their walls.  Trust me, I don't think that people like to paint. I almost always hear loud groans.  So, if the home seller is groaning when I recommend  a new paint color, you can bet your bottom dollar that so will potential home buyers, if they think they will have to paint when they move into their new home (I think that is the last thing they want to do after moving, right?).
When home staging, a new color may be recommended if:  the paint color needs to be updated, or the client has bold paint color and/or dark paint color that may not appeal to the broadest range of potential buyers.  Not mention should paint be needed due to dents, dings and holes.
For a home seller it can be overwhelming to select a paint color that will appeal to a broad range of potential buyers.  Following I will share top color trends that are being seen in today's model homes as well as newly constructed homes.