For quick kitchen renovations, paint using crisp, classic neutral shades of gray or beige. Using the colors alone or a combination of each, on the backsplash or walls, gives the kitchen a modern affect that blends with many colors.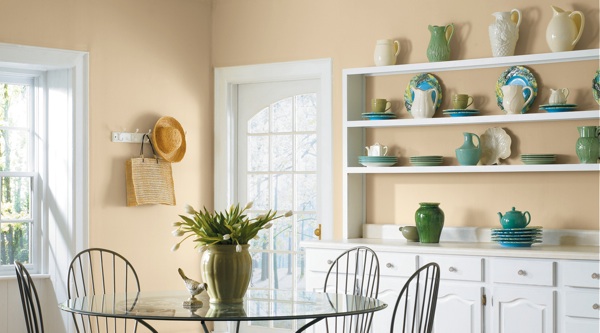 Flooring
Widely used in open-plan kitchens with a neutral paint palette, is pairing distressed, handscraped, grooved or dented and dinged hardwood floors, to provide balance and warmth.  Dented and dinged wood flooring, conceals wear and tear and the seamless look between open-plan kitchens and living areas.
Quick kitchen renovations don't have to mean ripping everything out.  By installing floating floors over an old, shabby floor you can get the look without remodeling, at a fraction of the cost.
Technology
Add a Hubbell Wiring USB Charger in the kitchen for electronic devices.  Friends and family can read the morning news on a tablet and download recipes or FaceTime, while charging their device.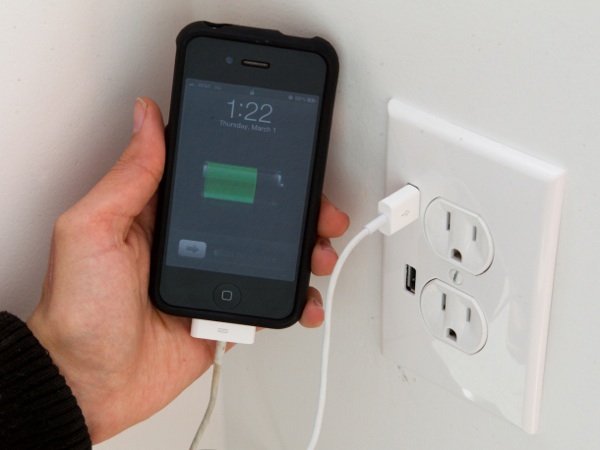 I think this rocks, I can't tell you how many times I've sat down with the charger and extension cord stretched across the room to charge my devices (lol).  Install on a backsplash, wall or electrical outlet with a built-in USB port, that charges your phone or tablet while using the toaster or mixer.
Beverage Stations
Creating a beverage station for guests to enjoy and help themselves to drinks is all the rave. Guests enjoy everything from simple coffee stations, liquor cabinets and wine chillers.  You have the flexibility of last minute details while your guests have fun.
Appliances
Using appliances and accessories in orange or turquoise (only recommended for small appliance not left on counters when selling) – is another quick kitchen renovations tip, according to ShopSmart, from a magazine publisher of Consumer Reports.
A quick kitchen renovation achieves the look without the cost of remodeling:
Keep cabinets, counters and major appliances.
Paint the walls in neutral shades.
Add charging stations for technology.
Throw in color with easy, affordable accents such as canisters, place mats and small appliances.