Getting the best bang for you buck is a must, when getting ready to sell and considering improvements for a higher return on investment and homebuyer appeal.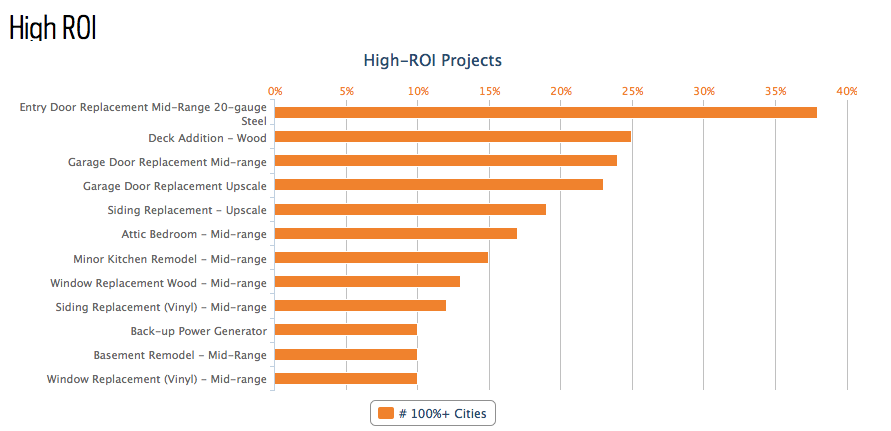 The Cost vs. Value Report is a good starting point.  Not all remodeling projects are not created equal, size and scope of project, quality of finishes and accessories dramatically affect the price.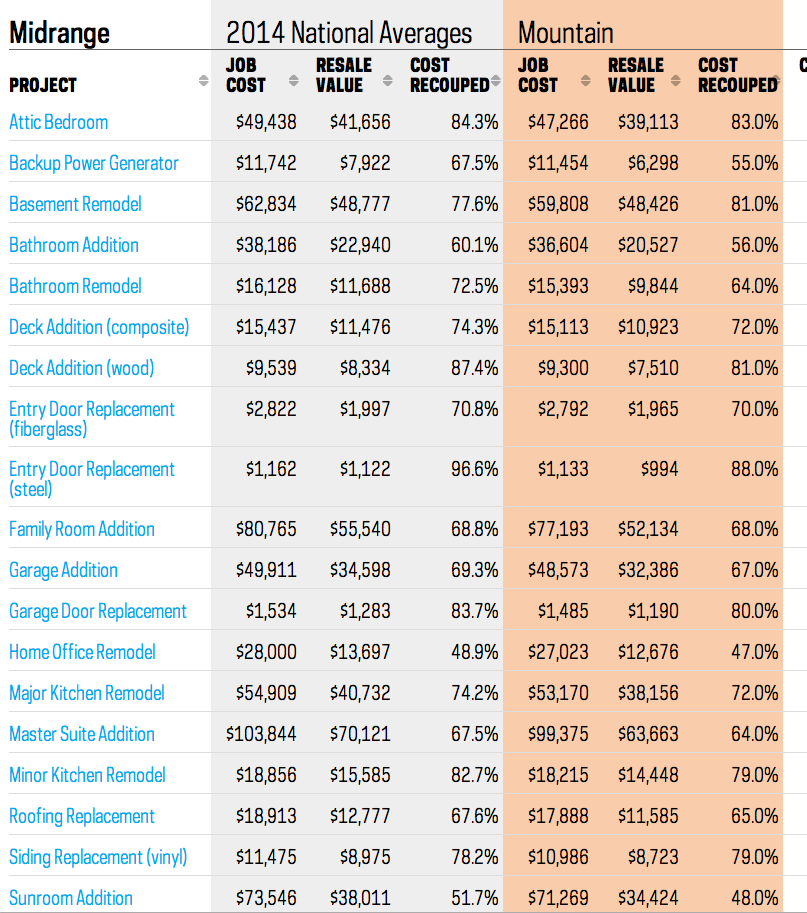 The goal when selling is to meet the buyers' expectations—adding a second bathroom in a market where every other home already have two baths helps to compete with neighboring houses.  Adding a deck where none of the competing houses have a deck sets you apart from the competition, allowing a good return on investment in the form of a higher sales price, a quick sale, or both (assuming all else about the house is up to par).
Replacing your old front door with a new door or replacing the garage door are simple additions for improving your curb appeal, not to mention your return on investment.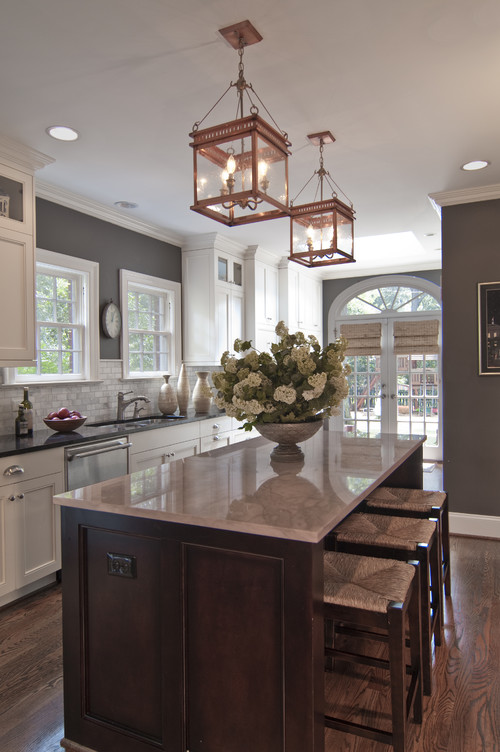 A minor kitchen remodel, with new appliances, countertops and cabinets range in  cost of $18,856, but it delivers value in exchange for money well spent.
Upscale bathroom remodels come in ahead of midrange bathroom updates, suggesting that buyers are willing to pay for higher-end accoutrements and more square footage.  Replacing bathroom caulk, removing water stains or rust and reglazing the tub might be the icing on the cake, if improvements have already been made.
Just because you may see a back up generator on the list, doesn't mean you should rush out and purchase one.  If your locale is subject to storms and power outages then considering a backup generator would be a consideration for improving your return on investment.
Hope this was helpful, share with the folks you know who may be getting ready to sell!